Norfolk Holiday Properties – Running a Marathon for a Good Cause!
26.2 miles is a long way. A real long way! And no one knows that more, than our company director, Sascha, who is (painstakingly) training to run a marathon next month!
Sascha's taking on the London Virtual Marathon on the 3rd of October, in an effort to raise funds for Adventure Ashram!
A fantastic small charity, Adventure Ashram are committed to supporting anti-trafficking and education grassroots projects in India. They have supported survivors of human trafficking, domestic abuse, child marriage and helped hundreds of vulnerable children access education and healthcare.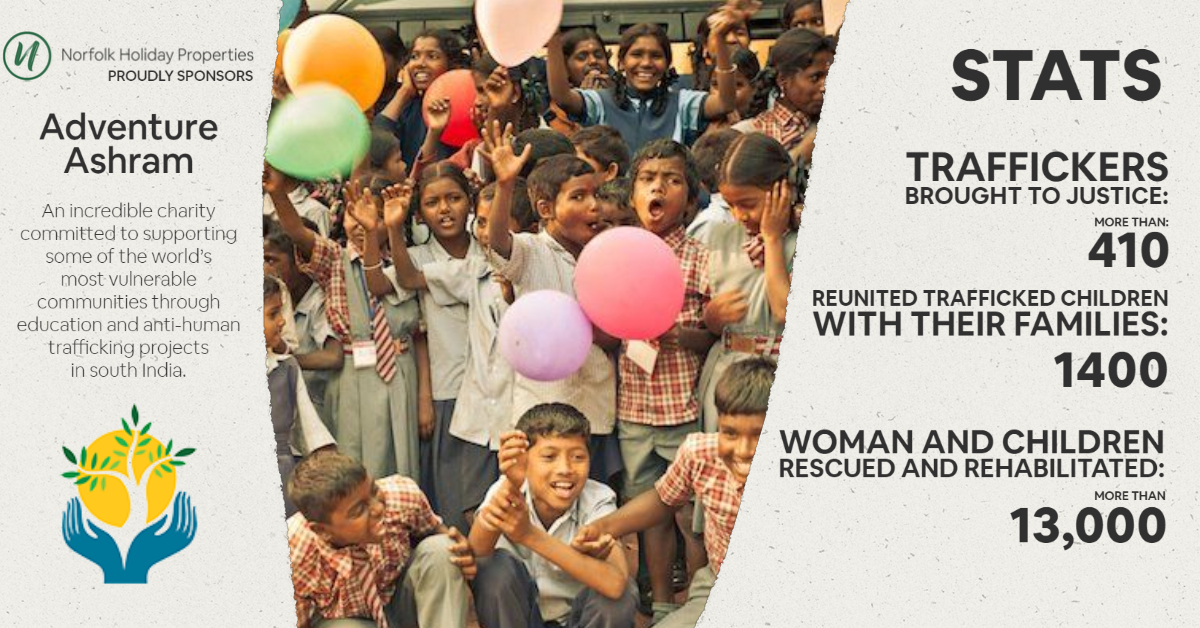 Although a reluctant runner for several years, this is an immense challenge and will be over 13 miles further than Sascha has ever run in previous years. Not to mention, the challenge all of us in the office have to deal with hearing about blisters!
If you wish to support Sascha, and Adventure Ashram, then you can help him hit his target of £250 by donating here.
If you'd like to learn more about Adventure Ashram, you may do so here.
And if you'd like to read more into the partnership between Norfolk Holiday Properties and Adventure Ashram, check-out our previous blog post here.
Good luck Sascha!