Small Towns, Brilliant Holidays!
When we think of beautiful areas and holiday destinations in Norfolk, we tend to think primarily of North Norfolk. With wonderful quaint unique towns such as Wells-next-the-sea and Cromer, and with beautiful beaches such as Sea Palling and Holkham it's not difficult to see why. For those looking to visit The Broads many tend to visit Wroxham and Hoveton, and for those looking for more urban exploration Norwich is obviously the go to.
However, I'd like to bring your attention to another area of Norfolk, one nestled in the heart of the true countryside, close to The Broads and with enough small unique towns and villages to explore you wouldn't get round them all over 5 different visits. It's an area of Norfolk I know exceptionally well having lived there for over 20 years, and still to this day thoroughly enjoy spending my time there. Recently we took on a property nestled in the heart of this beautiful piece of countryside in the small town of Hales just off the A146. Here's a summary of just some of the key reasons I think this understated part of the county is worth visiting.
If you love visiting new villages and towns, exploring their unique shops, trying out different country pubs, and seeing the true community spirit of countryside residents then this is the place for you. The town of Loddon is just over a mile away from Hales and has just about everything you could ask for. A multitude of pubs, cafes and restaurants, this town has become terrifically popular over the last few years.
Quick Tip:
The Loddon Swan is a popular pub which welcomes both drinkers and diners, offering high quality food, as well as a reasonably priced selection of locally brewed ales. They're also particularly proud of their exceptionally wide selection of Gins!
---
With a range of unique shops and situated idyllically by the river this is a wonderful access point to some of the more untouched areas of The Norfolk Broads. With larger towns such as Beccles just up the road, which also offers boat hire and a chance to explore The Broads, you won't be short of shops, restaurants, cafes and things to do.
However, it's the smaller villages which I believe are the real gems of the area. There are some terrific spots all along the river between Norwich and Beccles, including the likes of Surlingham, Rockland St Mary and Reedham (home to the only remaining vehicle ferry in Norfolk!) just to name a few. Small villages which all offer wonderful old school pubs and restaurants with river views and surrounded by nature. Perfect places to spend Sunday afternoons enjoying a locally brewed ale by the river, perhaps before a nature filled stroll, or even a bicycle ride on the quiet countryside roads.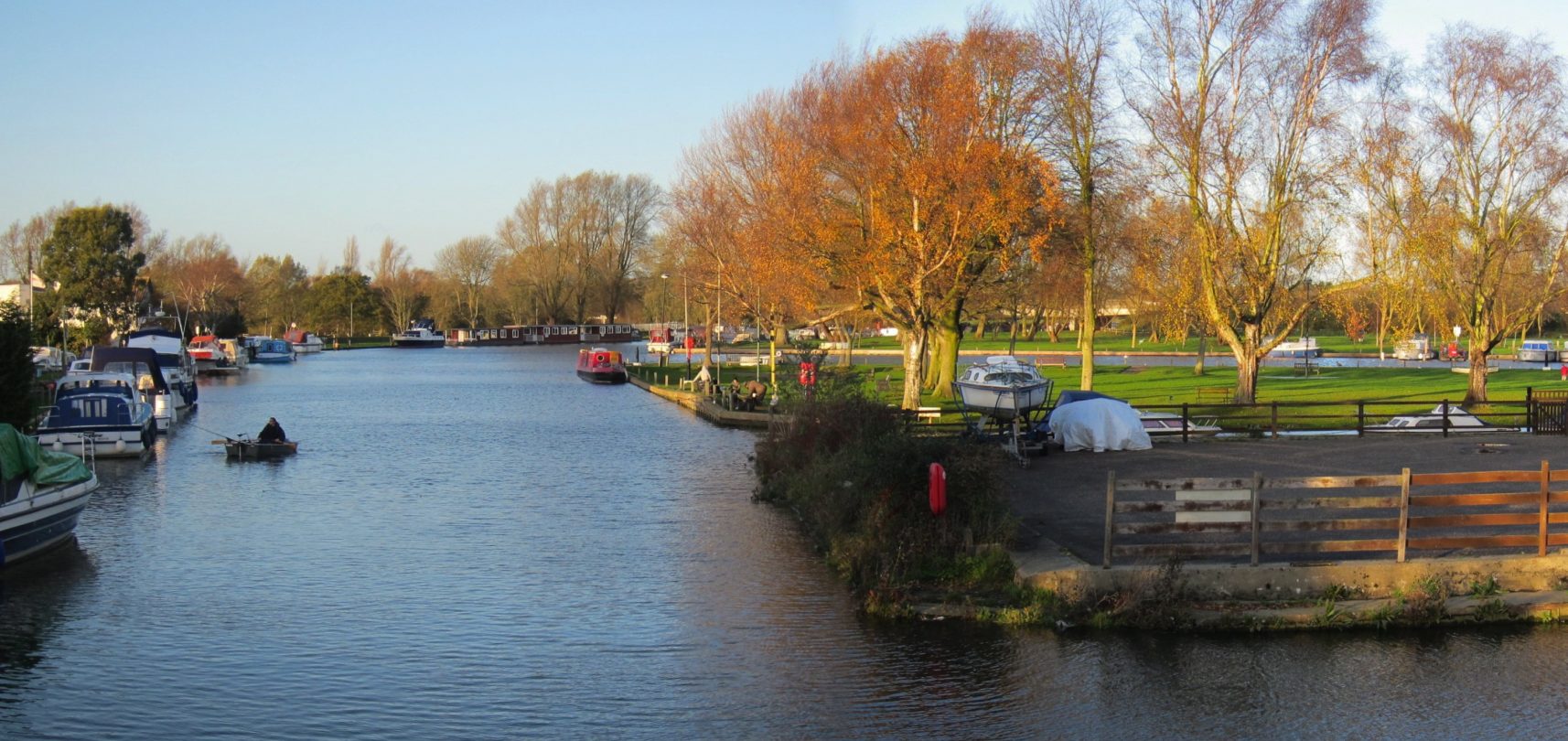 ---
Author's favourite:
A personal favourite of mine in a slightly different direction is Geldeston Locks, a riverside pub deep in the heart of the countryside, you'll struggle even with your SatNav to find this hidden gem, located down a narrow Norfolk marshland track the pub is infamous amongst locals. A stunning outside area, you can even take your drinks and sit right by the river or enjoy the large beer garden and try some of the delicious home cooked food on offer.
---
If you enjoy complete peace on your holiday and would rather spend your time in the company of wildlife and nature, then you will find yourself spoilt for choice. Whether on foot or cycling, there's forest and woodland walks, lakes and heaths or just quiet windy country roads to get lost cycling down. One of my favourites places to walk is Hardley Floods. A wonderful walk which goes beside the River Chet and Yare alongside Hardley Staithe offering wonderful views of marshes, and a great opportunity to see various water birds. Look out for Great Crested Grebes, Moorhens and Cormorants – maybe even a Kingfisher! If going from Loddon, the walk is about 5 miles in length.
So whether you're looking to explore new towns and villages, want to go for countryside walks or cycling trips, fancy a bit of bird watching or even if you just enjoy a pint by the river, then why not try staying at Heckingham Park for your next Norfolk break. Experience the real Norfolk.