Norfolk Holiday Properties' Top Five Norwich Pubs
Norwich has some of the oldest and most unique pubs in the country, and whilst it may no longer have "a pub for everyday of the year", it certainly does have an outrageous amount.


Here's our favourites here at Norfolk Holiday properties.

---
The Murderers
Officially known as 'The Gardeners Arms', you would find very few people who wouldn't include The Murderers in their top Norwich pubs. The 16th century pub is one of the last family owned public houses, serving generations of Norfolk families for so many years. Having won many awards, as well as being a national finalist in 2019's Great British Pub awards, this old school venue serves a real variety of local ales, as well as some terrific classic pub food. Not to mention it shows all the football and sports a fan could wish for. You can find The Murderers on Timber Hill perfect located in central Norwich.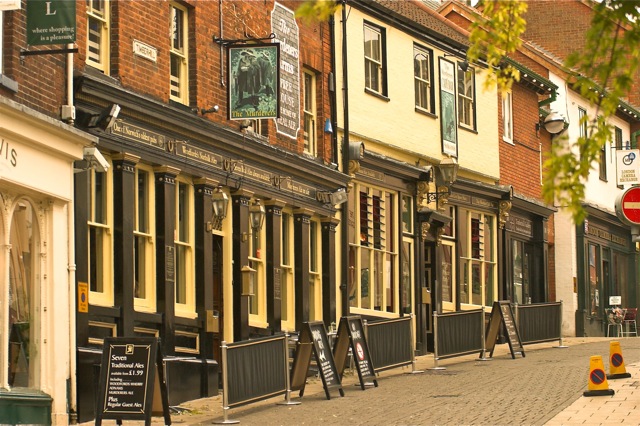 ---
The Belgian Monk
Slightly more upmarket, the Belgian Monk is Norwich's true favourite for all beer connoisseurs and is well worth a visit if you're visiting the city. With 45 beers on offer, you'll find yourself spending at least half an hour just peering at the menu in absolute disarray at how you're ever supposed to decide. The helpful staff however are always on hand to help you make your selection, so don't be afraid to ask if you simply don't know where to start! This near two-decade old establishment also offers exceptional food choices which can be enjoyed in their beautiful, very private beer garden or inside. The Belgian Monk can be found a short walk from The Market, through the classic Norwich Lanes located in Pottergate.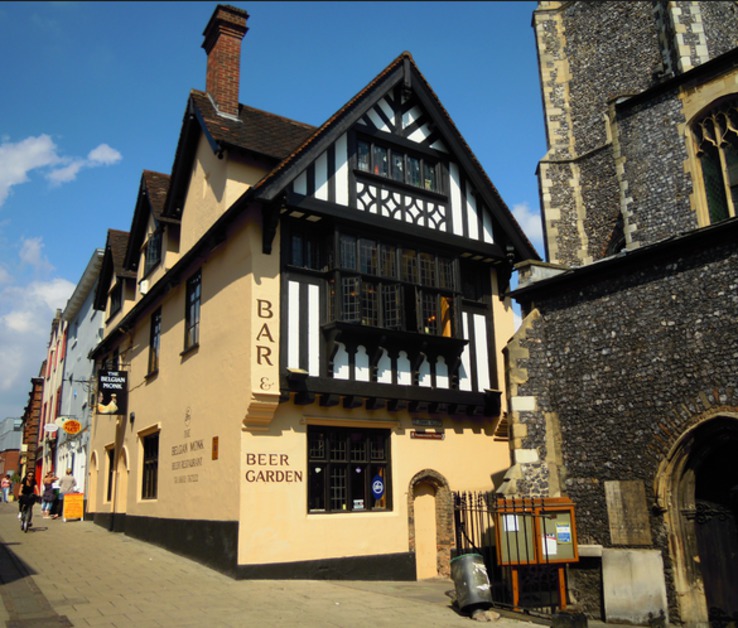 ---
The Birdcage
A short walk from the Belgian Monk, you'll find a much smaller, sweeter establishment known as the Birdcage. Feeling a little hungry? The Birdcage is the place to be. No, they don't sell food, but the highly reputable, incredibly delicious Grosvenor Fish Bar is just opposite who will happily deliver your food to The Birdcage so you can enjoy a beer with the best Fish and Chips in Norwich. The Birdcage is a wonderful establishment right in the heart of the Norwich Lanes, offering a good selection of beers as well as a delicious array of cocktails! And that is not all, The Birdcage is also a music venue, having played host to worldwide artists such as Ed Sheeran and Ben Howard! Wonderful music and great ales all wrapped up in this arty, funkily decorated establishment. What more could you want?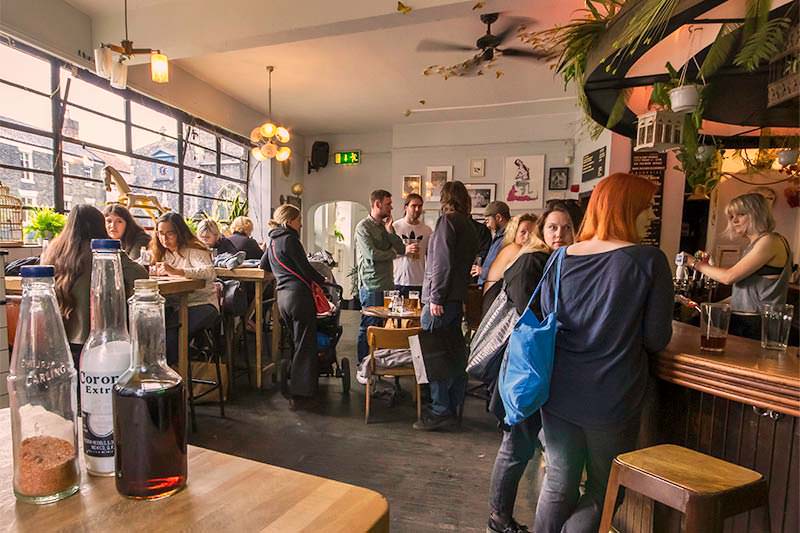 ---
The Plough
You could almost turn our top five pubs into a perfect mini pub crawl, with our next choice a short five-minute walk from the Birdcage onto St Benedict's Street. The Plough arguably has one of the nicest central beer gardens in the city, with a lovely patio area, as well as a raised grass area which people flock to on sunny afternoons. Seating, or simply sat on the grass there is always a wonderfully happy atmosphere found at The Plough. They offer a delicious selection of grain beers, expertly poured by their very friendly bar staff. Well worth a visit on a sunny afternoon.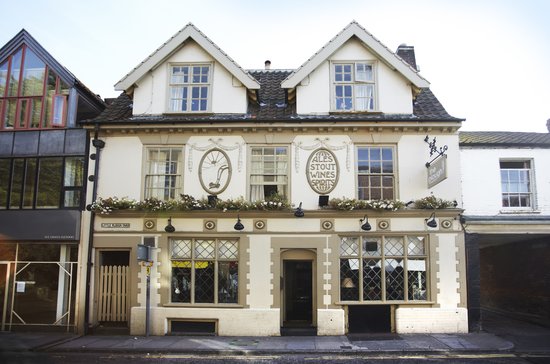 ---
The Fat Cat Brewery Tap
Awesome décor, incredible array of freshly brewed ales and beers, and a terrifically friendly atmosphere. The Fat Cat Brewery Tap is a true Norwich delight, located in the North of the city. Ever Changing beer boards, a lovely outside sitting area, and expert staff who are sure to find you a beer which suits your palate. The Fat Cat also offers regular live music and beer events, with no surprise it has collected an impressive number of awards over the years. You can also find it's sister pub The Fat Cat and Canary on the east side of Norwich, a small walk up from the train station.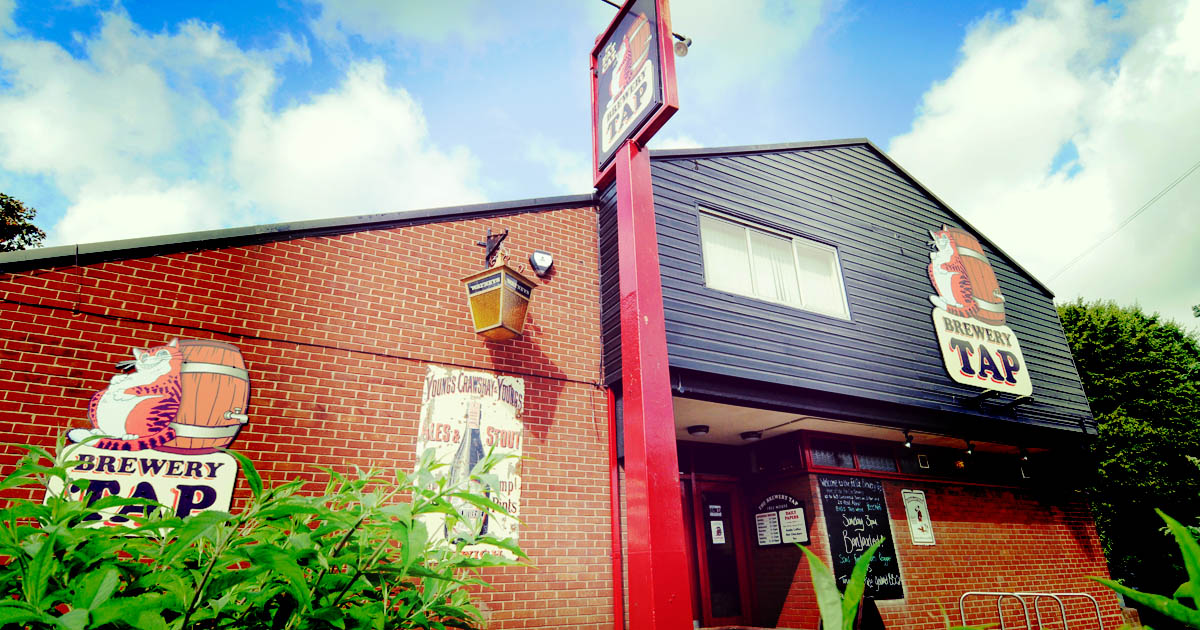 ---
Need somewhere to stay so you can check out these fantastic Norwich pubs? Just hit the button below to check out our Norwich properties.
Disagree? Have any suggestions for us? Tweet us or get in touch on Facebook, it would be great to hear from you!

Author: Joe Papworth
Date: 14/10/2019