Five Reasons a Staycation Beats a Vacation
Britain has so much beauty to offer, there's an abundance of reasons why you should consider skipping the airport queues for your next holiday!
The Express reported last year that Britons are turning into a "staycation nation" spending nearly £13 billion on holidaying within the UK every year. There are so many reasons why Britain is a more than worthy holiday destination for you and your family! Here's five key reason's why you might want to consider a staycation!
Money, money, money…
It's no small expense to go on holiday, and especially not when travelling abroad. Between airplane tickets, travel insurance and transport to and from the airport, costs can skyrocket before you have even arrived at your destination. This is not even taking into account the cost to transfer your pounds into euros or dollars, which is currently doing no one any favours. The Staycation removes all those extra financials, allowing you to spend that extra money on the things it was meant for… Holidaying!
Don't let your travel unravel your holiday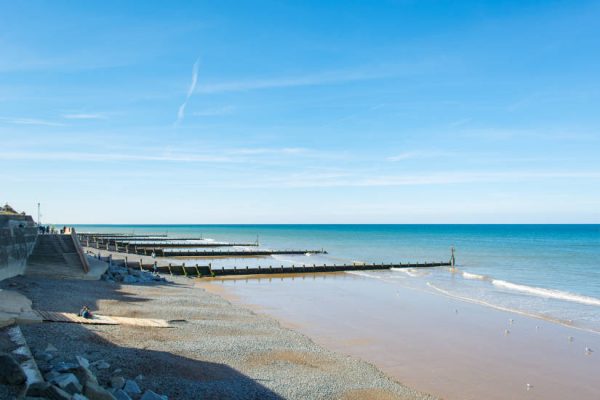 Money is one thing; the actual travelling part is a whole separate hassle. Waking up early, triple checking your luggage, queueing at the airport, delays; the list goes on and on and on. You could be forgiven for forgetting this is even a time for relaxation, with you spending the first few days of your holiday just getting over the fact it cost you £7 to get the kid's a can of drink each at the airport!
Miss your family, miss your friends, but don't miss the point of the holiday. It's supposed to wipe away those pressures of the working year, not add new ones!
Limited Stress
The joy of holidaying at home is everything is in your hands. No relying on airline companies to not lose your baggage, everything remains in your control. Just you, your holidaying companions and your favourite British destination! I don't know about you, but I'm exhausted of the long airport process, it makes me more tired than a working day ever has, the whole process is lengthy, deflating and frustratingly painstaking. Forget the fight over the armrest and give a stress-free holiday a chance right here in the UK.
---
"More than two thirds of people (69%) plan their annual summer break in the UK"

TRAVEL WEEKLY/ BREXIT 'PUSHES HIGHER DEMAND FOR STAYCATIONS'
---
Beauty right on your doorstep
So many people have never travelled a vast amount of their own country, and Brits are no different. That certainly isn't because it isn't worth seeing, after all the owner of Vietnamese airlines recently named Norwich an "irresistible destination" . Britain has so many wonderful hotspots and attractions that are forever missed by holiday jetsetters. How many people have been to Benidorm but not the lake district? How many have never witnessed Dorset's incredible Durdle Door? And how many have never experienced the natural beauty of sailing down the Norfolk Broads? The U.K has an endless amount of wonderful sights, and natural picturesque prizes just waiting to be explored. Sometimes the best bits, are just right around the corner. Don't miss the beauty which is right on your doorstep!
Time with the family
Remember the days of I-Spy in the car, ghost stories around a campfire and a BBQ on the beach. I certainly do. The days of being a kid, with my Dad creating every game imaginable to entertain my brother and I during the car ride there. The joys of car journey breaks turning into mini football matches. The hilarious memories created watching my Dad attempt to cook a BBQ in the middle of a thunderstorm, with little more than an umbrella and a waterproof anorak. We've been on holidays abroad, and we've had staycations in the UK, and whilst the poolside life is pleasant, the memories I cherish most are the one's created a little closer to home. For whatever reason, it always felt like we were closer as a family boating down the broads, than we were attacking the breakfast buffet at a resort in Spain. And while a beach abroad is nice, what's clear is that vacations generate Instagram stories whilst staycations create family memories…
…I know which mean more to me.
Author: Joe Papworth
Date: 02/10/2019